Who Physical Therapists Are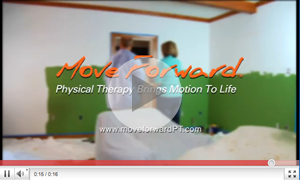 Physical therapists improve mobility, relieve pain, and prevent or limit permanent physical disabilities of patients suffering from injuries or disease. Their patients include accident victims and disabled individuals with conditions such as multiple sclerosis, cerebral palsy, nerve injuries, burns, amputations, head injuries, fractures, low back pain, arthritis, and heart disease.
Therapists evaluate patients' medical histories, test and measure their strength, range of motion, and ability to perform function, and then develop treatment plans accordingly. These plans, which may be based on physician's orders, describe the treatment strategy, its purpose, and the anticipated outcome. After devising a treatment strategy, physical therapists often delegate specific procedures to physical therapy assistants and aides.
Treatment often includes exercise for patients who have been immobilized and lack flexibility. Using a technique known as passive exercise, therapists increase the patient's flexibility by stretching and manipulating stiff joints and unused muscles. Later in the treatment, they encourage patients to use their own muscles to further increase flexibility and range of motion before finally advancing to weights and other exercises that improve strength, balance, coordination, and endurance. Know a great PT? Consider nominating them for the APTA Wisconsin PT of the Year Award