Orthopedic And Spine Therapy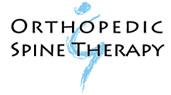 Contact Information
Address: 220 3rd Avenue West
Ashland, WI 54806

E-mail: Katie Smith
Phone: (715)-685-9656
Fax: (715)-685-9544
Website: ostpt.com
Practice Details
Description
At Orthopedic and Spine Therapy we use a combination of manual physical therapy and osteopathic evaluation and treatment techniques. In other words, our therapists use their hands to treat, as well as focus on identifying the cause of the problem rather than just treating the symptoms. Our mission is to be partners with you to provide superior physical therapy solutions to enhance your quality of life. In an effort to minimize your discomfort, we can almost always schedule your first appointment the same day you call or the very next day. We want you to feel comfortable with your health care provider, as well as maximize your "continuity of care." You will see the same physical therapist at all appointments (except in rare circumstances). We have a strong belief in keeping our therapists on top of new treatment techniques and developments in the field. We spend more on continuing education than almost every other PT organization in the state Results and patient feedback have shown us over and over that there is just no substitute for hands-on time with a patient.
Our Specialties
While we're known for our spine-related expertise, we've brought that same quality of service to our treatment of a wide variety of physical therapy conditions both surgical and non-surgical. Areas of specialty/certification include: Chronic pain management Vestibular disorders including acute vertigo, BPPV and imbalance Women's health issues including incontinence and pelvic floor pain. Aquatic Therapy is available for individuals being treated for conditions which respond favorably to treatment in a warm, unweighted environment. Graston Technique
Our Staff
Kate Smith DPT., CLT Jason Klobucher DPT.
Insurance Accepted
We accept all major and most local insurances.